OK ,that'll teach me I really need to update my blog a little more often!! I've been tagged....and not just once or twice, not even 3 times, but 4 TIMES!!! Can you believe that?!?!? THANKS GUYS!!! Kick a girl while she's down why don't ya!! Just kidding, but no really, I'm just gonna do this once OK? I'm supposed to tell 7 things about myself, well I don't think there are 28 things I could tell you about myself (not that I want known by the general public anyway!!! LOL!) OK, here goes:
1. I was a gymnast until I quit to have minor surgery on my back
2. I've never broken a bone (touch wood!!)
3. I started a nursing degree (that I am yet to finish...one day *sigh*)
4. I've never been over seas (one day *sigh*)
5. I am addicted to chocolate
6. I love water-skiing (now, if only I could get better at it...lol!!!)
7. I am one of 3 girls, my mum is one of 3 girls, and her mum is one of 3 girls.... seems girls run in the family!! (I did however get one boy in
my
5 five kids, seems I broke the tradition!!)
Now on to the new products....
I have a few new products up in my stores this week. Firstly I have my tag templates. These are the first in a series of templates I will be making.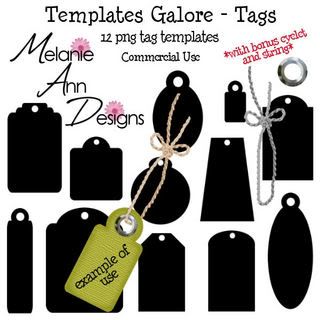 Now you can make your own customised tags for LO's or kits, both personal and commercial use available! And incase you didn't notice you get a bonus eyelet and tag string!
Next up, I have re-released a few of my kits specifically for Scrapbook MAX! users.
You can check them out
HERE
And last but not least, I have a brand new kit up this week....Just For Fun!
Available now at
DSO
in both regular and
ScrapbookMAX!
versions, and coming soon to my other stores.
Ok, now for those of you who have hung around this long, I think you probably deserve a little freebie! Well here ya go!
This lil freebie co-ordinates with a kit Heather and I did together called Mocha Latte. The full kit can be seen
here
Grab your freebie below:
ScrapbokMAX! version
Regular version
Now it goes without saying, please don't share this link with your friends, just send them here to get it themselves, all we'll all be happy!!
Have a happy, scrappy day!!