lol....my kids had their dance concert last weeekend, 2 days 3 shows, needless to say we were all exhusted by Sunday night!! But they had so much fun, they always do, that it was well worth the effort!
My biggest, and my baby (well one half of them anyway!) .....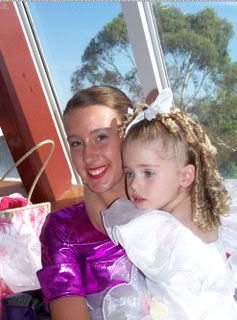 My Ballerina .....
My poser and born performer .....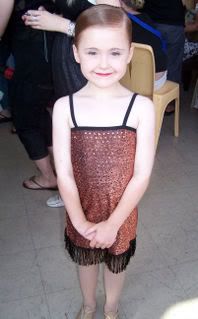 My other baby, and little spunky boy.....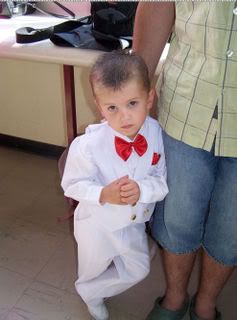 ain't they just adorable????? huh, huh? lol
SOOOO much work goes into getting them ready for this! The three older girls ahve always done it, but this was the first year that the twins were old enough to go in the concert. I wasn't going to put them in (it's not compulsary) but them I started to get an attack of the guilts, when all the other tiny tots mum's were talking about it and how exciting it would be, so, I relented...ugh! So, that meant that I had ALL five of them to get ready on both days!! lol...at least boys and litly's don't wear make-up!! But those curls on Erin's head...know how they got there??? She does have naturally curly hair, but not quite THAT curly!! Here's what we had to go through to have THOSE curls.....
ummmm....fun, fun, fun! NOT!! LOL!! Like I said, it was all worth it in the end!!
(just ignore the enormous mountain of washing on the lounge behind her, it's a busy time of year, who has time to fold the washing??? NOT ME!! lol)
After the last of the three performances, they had a presentation ceremony, where there were awards handed out, and my Caity won the one for Grade 1 ballet! She was so proud of herself!!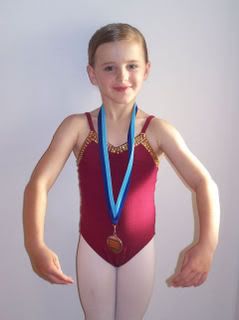 So dancing is now finished for the year, and we get a 6 week break over the school holidays and go back and do it all over again next year!!
OK, now can I show you another new product I have available just in time for Christmas? If you like alpha's then I hope you'll love this one..... it looks just like candy canes!!
How cute is that, even if I do say so myself!?!?! LOL!!!
Available now in my
DSO
and
DF's
store, and coming soon to my SFS store. And if you hurry, you'll be able to snag it while it's on sale!!
Don't forget, I still have a freebie sampler of my newest kit
Cotton Candy Christmas
available in the post below.
Happy scrapping and have a great day!!